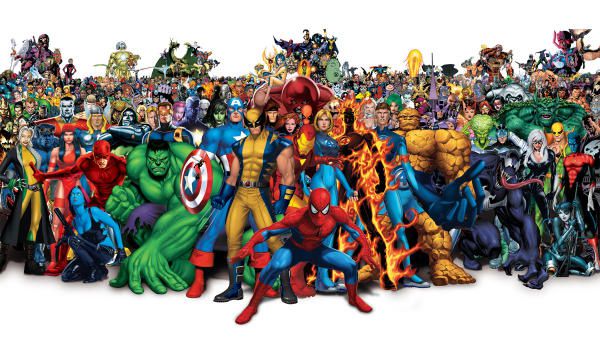 Today's post is brought to us courtesy of Broc Edwards, an HR pro that specializes in leadership and organizational development.  He recently published a book on Human Resources titled "What thinks you? A fool's eye view of Human Resources" You can connect with him over LinkedIn  and Twitter. 
Us humans place a lot of weight on our heroes. We need them to inspire us to be better, to set an example, to show us the way, to push back the edges of what we thought was possible.
Who are your HR heroes?
Brian Tracy has said that if you don't love what you're doing enough to strive to be in the top 20%, you're probably in the wrong field. What's it mean to be in the top 20% of HR? Who do you consider in the top 20% of HR? Who do you look up to as a role model or example of who and how you want to be? Who is setting the pace for you?
Who are your HR heroes?
When you go to conferences, which speakers do you seek out, regardless of topic or re-certification credits? Have you ever gone to a conference just because of the speakers there? Who do you consider the rock stars of HR? Who would you get all giddyshyembarassed about meeting?
Who are your HR heroes?
What are your favorite human resources or business books? What's the best one you've read this year? What writer do you wish you could meet? What would you ask that person?
Who are your HR heroes?
Whose blogs do you read regularly and religiously? Whose thoughts do you RT on twitter or share on Facebook? Who writes from such a consistently mind-blowingly awesome perspective that you have it set up to auto-tweet-post-announce-broadcast to your world?
Who are your HR heroes?
Who do you admire for moving the field forward over the past decade? Who do you anticipate will move it forward the most in the next 10 years? What do they do so differently? What will you bring into your own work?
Who are your HR heroes?
What traits do you most admire in the top HR pros? What behaviors do you think the entire field would be better off for emulating? When you're facing a tough, ambiguous situation with high visibility outcomes, who do you ask yourself, "How would                    handle this?"
Who are your HR heroes?
What is your ideal HR job? Who is your dream mentor? Who inspires you to elevate your game and makes you want to be your best every day? Who would you drop everything and move your family across the country for just to be able to work with and learn from them?
Who are your HR heroes?
Why is it important to you to pursue excellence? How are you moving the field forward? Who do you inspire? Who have you mentored? What difference are you making?
Whose HR hero are you?